On Book Recommendations: The books on this page are suggested reading for preteen and teenage boys; these are not reviews. There's a million reviews out there. If you want a full and robust review of any of these books, Google is your best friend. I've read every book I post here (the single exception, Diary of a Wimpy Kid, is noted) and I only post books I enjoyed and/or think my sons would enjoy. My sons have read most of the books, but they're not as fast as I am (I started this project seeking books for boys in 2017)… Explanations for category icons are here.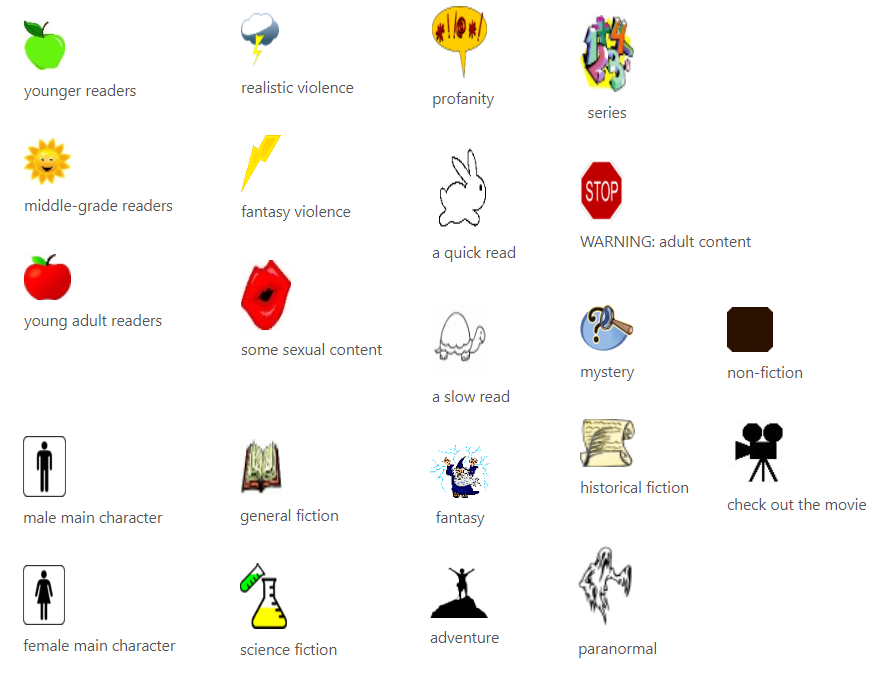 Quick Links:
Featured Book:
All That's Left in the World (2022), by Erik J. Brown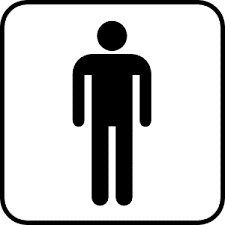 It's been a long time since I've read a book knowing I'd miss the characters when it was over, so I was thrilled to find that with 16-year-olds Andrew and Jamie. This character-driven post-apocalyptic tale of friendship, love, and survival holds the reader's interest even in between the inevitable crises that will come in a world where most of the population has died. Trigger warning: this book is set in a relatively near post-COVID future where a new super-flu kills almost everyone it infects. It may not be for readers suffering continued trauma from the pandemic.
Previously featured books: Opposite of Always, by Justin A. Reynolds; Bone Gap, by Laura Ruby; Tangerine, by Edward Bloor; the Gone series, by Michael Grant.; Last Bus to Everland, by Sophie Cameron.
Middle Grade Fiction
Diary of a Wimpy Kid series (2007-2021), by Jeff Kinney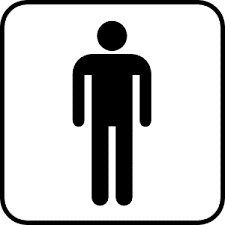 I admit I have not read these books, other than looking over my kids' shoulders. I've seen a couple of the movies. As I've said in my blog, I credit Kinney's series with starting my kids on the right path with reading. Unlike the Harry Potter series, these books are at a consistent reading level (Middle Grade, my kids read them in second and third grades)
Diary of a Wimpy Kid, Rodrick Rules, The Last Straw, Dog Days, The Ugly Truth, Cabin Fever, The Third Wheel, Hard Luck, The Long Haul, Old School, Double Down, The Getaway, The Meltdown
Fudge series (1972-2002), by Judy Blume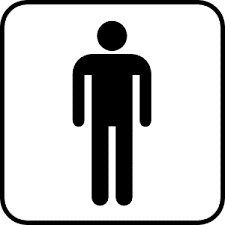 The story of 9-year-old Peter (age 12 in the final book) and his family's antics, especially his little brother Fudge. This lovable classic series is engaging and stands the test of time. I've labeled the series male protagonist, but the second book has a female main character.
Tales of a Fourth Grade Nothing, [Otherwise Known as Sheila the Great not centered on Peter], Superfudge, Fudge-a-Mania, Double Fudge
Holes (1998), by Louis Sachar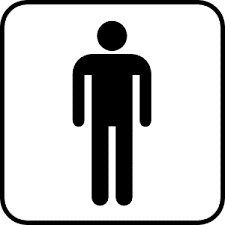 14-year-old Stanley finds himself in a juvenile corrections camp where the teenage inmates are forced to dig holes in the desert to search for buried treasure. Characters are complex and compelling, with a subtle touch of magic.
Small Steps (2006), by Louis Sachar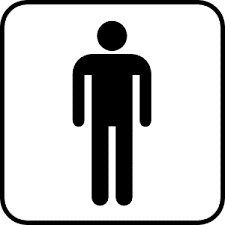 Sequel to Holes, two years later when 16-year-old Stanley begins a complicated romance (that started in a complicated way) with a pop star. Sounds strange, but for a preteen or teenage boy who knows Stanley from Holes, it's a fun read with some good social messages.
Fuzzy Mud (2015), by Louis Sachar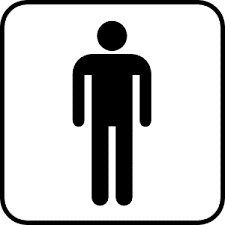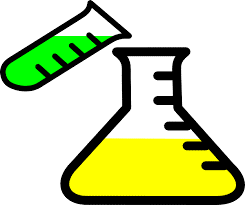 Excellent pure science-based science fiction, not dystopian or spacey. Marshall (seventh grade boy) and Tamaya (fifth grade girl) work to solve a mystery that turns out to be an ecological disaster. A great Middle Grade read that could be enjoyable for teens as well.
Secrets on 26th Street (1999), by Elizabeth McDavid Jones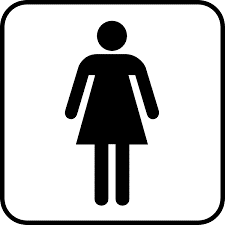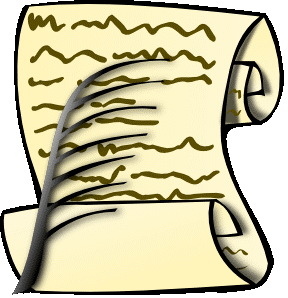 This is part of the American Girl History Mysteries series, I didn't mention that to my son! The story follows 11-year-old Susan when her mother becomes active in the suffrage movement of 1914. My son read this before the 2016 election (he was 10) to better understand what a big deal it was to have a female candidate for President. It's also a good look at New York tenement life in the early 1900s.
Insignificant Events in the Life of a Cactus (2017), by Dusti Bowling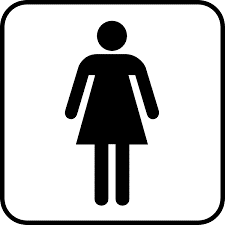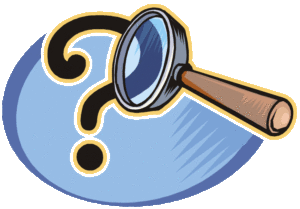 Middle Schooler Aven Green is the new kid in school when her parents move to Arizona. Aven was born without arms, but this isn't a story of pre-teen angst and bullying. Aven does struggle to fit into her new school, but she befriends two other misfits (Connor has Tourette's and Zion is overweight and painfully shy), and all three characters are likable and relatable. A compelling and realistic look at what it's like to be disabled, different, and challenged. An excellent middle grade book for cultivating empathy.
The Many Worlds of Albie Bright (2016), by Christopher Edge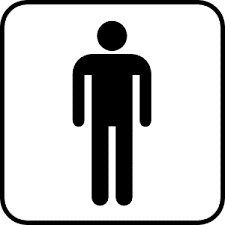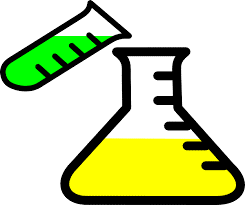 Middle schooler Albie's mum died two weeks ago, and he's built a quantum powered machine to find her in a parallel universe. It's a little annoying that Albie's first crack at the machine works (it's designed around Erwin Schrodinger's cat-in-the-box thought experiment, as is the adult title Dark Matter, by Blake Crouch), but the story is about his journey to find his mum, not his efforts to build the machine. This is a great combination of smart science, touching family bonds, and preteen self-discovery.
The Giver (1993), by Lois Lowry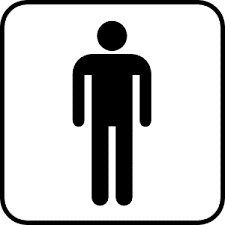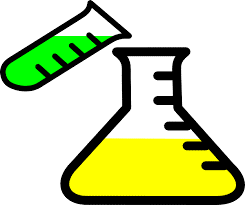 12-year-old Jonas lives in a dystopian society where every citizen plays a rigid role, performing jobs that are assigned at age 12. Jonas is assigned the job of Giver, which is an honored memory-keeper position passed down only after a lifetime of service. In his training, Jonas learns dark secrets about his society, including the fate of those too weak to contribute (elderly, chronically sick, disabled). This book is suited to Middle Grade (9-12).
A Monster Calls (2011), by Patrick Ness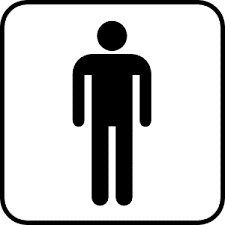 This is a charming but heartbreaking tale of 13-year-old Conor's struggle to come to terms with his mother's illness. Conor is visited by a monster (a nearby ewe tree come to life) who teaches him lessons through three tales, and demands Conor tell him his greatest fear in a fourth tale. The novel is emotionally intense, dealing with bullying and the death of a parent.
Howl's Moving Castle (1986), by Diana Wynne Jones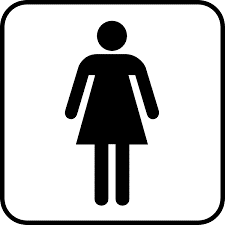 This is Sophie's story, but the wizard Howl and his magic castle will capture the imagination of any young boy. I think this book is best for younger readers (8-10), though Sophie is 18.
Refugee (2017), by Alan Gratz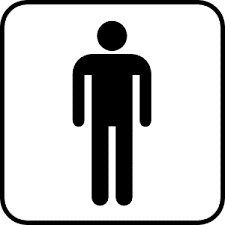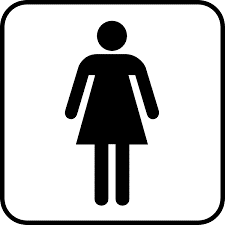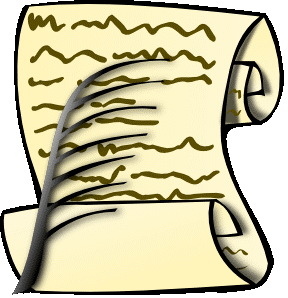 This historical fiction follows three child refugees, 13-year-old Josef (1939 Germany), 11-year-old Isabel (1994 Cuba), and 12-year-old Mahmoud (2015 Syria) on their journeys to escape their homelands. The writing style is suited for Middle Grade but the subject-matter is intense and could be too much for some readers.
Harry Potter series (1997-2007), by J.K. Rowling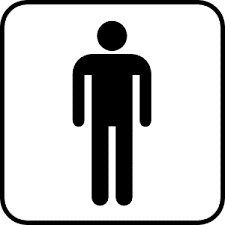 What needs to be said about Harry Potter at this point? Harry is 11 years old to start the series, and the books progress year by year until he is 17. The books are classified as Middle Grade (ages 9-12), but I think the earlier books are suitable for younger readers (my kids started the series around age 8) while the later books are a bit much for most middle grade due to increasing violence, intense danger and dark emotion. These are better classified as Young Adult (12-18). That said, some of the earlier books are slow starters and could seem "boring" if your child starts in too early, like when I tried to read Sorcerer's Stone to one of my sons at age 6. I gave up then, and he's loving them on his own now (age 8).
I agree with this post: "For the seven-year-old who started the books back when the series began in 1997, the material continued to be age appropriate up until the very last book [ten years later]."
The Philosopher's Stone [a/k/a The Sorcerer's Stone in the United States]
A slow starter. I confess to being terribly bored by Harry's time with the Dursleys in the first two books. It was a chore to press through to get to Hogwarts, but such a delight to finally be there.
The Chamber of Secrets
Rowling's characters get quirkier, the story more delightful.
The Prisoner of Azkaban
More emotion now, starting to love the characters, not just enjoy them.
The Goblet of Fire
Is this everyone's favorite? I enjoyed the first three books, but Goblet entered a new league.
The Order of the Phoenix
A complex story suitable for YA readers. Characters have increasing depth.
The Half-Blood Prince
The story gets very dark, with intense themes of loyalty and loss.
The Deathly Hallows
Includes the final epic battle, violence, and loss.
Young Adult Fiction
The Outsiders (1967), by S.E. Hinton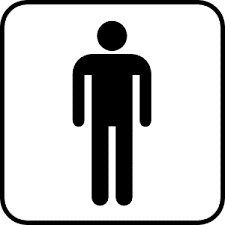 Some say this classic invented the YA market (Hinton wrote the book in high school and was 18 when it was published!). The story follows 16-year-old Ponyboy and his fellow greasers, who are at war with the local rich kids. The 'cross-the-tracks rivalry turns deadly when Ponyboy's friend Johnny kills one of their rivals in self-defense (and defense of Ponyboy) and the pair go on the run.
Hatchet (1986), by Gary Paulsen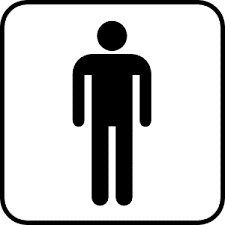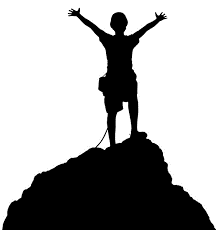 My son's Fifth Grade teacher read this to the class after he refused to read it at home . . . and he loved it. It's an outdoor adventure about 13-year-old Brian, who must survive on his own in the wild following a small plane crash with nothing but a hatchet.
Vengeance Road (2015), by Erin Bowman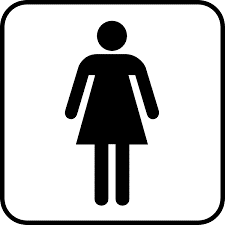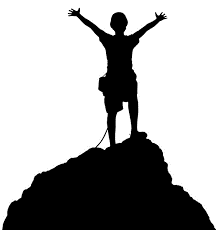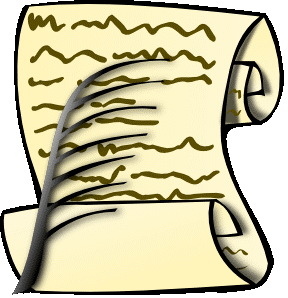 This Young Adult historical western is the story of 18-year-old Kate's quest for vengeance when her father is killed by outlaws. Kate disguises herself as a boy to travel the old west (circa 1877) in search of revenge and buried gold.
The Book Thief (2005), by Markus Zusak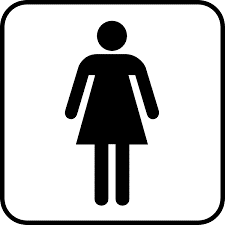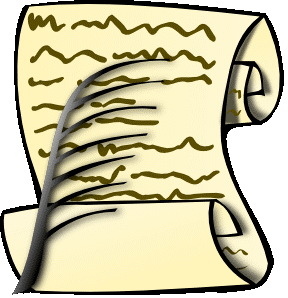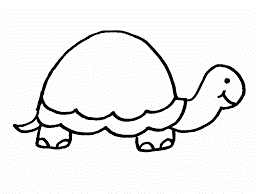 This historical Young Adult novel follows 10-15-year-old Liesel in Nazi Germany, where she and a Jewish man are taken in by her foster parents. The story is narrated by Death. This book is intense, but appropriate for teens and pre-teens who are interested in history.
Miss Peregrine's School for Peculiar Children (2011-2018), by Ransom Riggs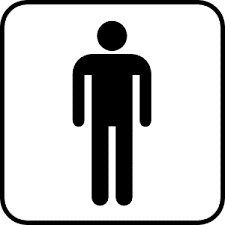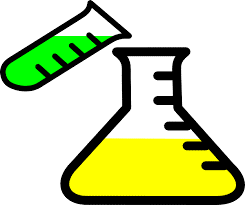 Magical story of 16-year-old Jacob's discovery that he inherited special gifts from his grandfather, including the ability to see monsters called hollowgasts. When he finds a community of others with special powers, he learns he (like his grandfather before him) has the power help them survive. Sequels Hollow City, Library of Souls, and Map of Days are worth reading for anyone who loved the first book.
Tangerine (1997), by Edward Bloor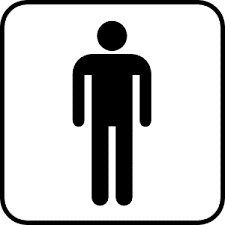 Seventh-grader Paul just moved to Tangerine, Florida, where he plays soccer, and his older brother, Erik, plays football. When Paul chooses to attend the cross-town middle school over the school in his wealthier neighborhood, Paul finds himself and remembers why he's afraid of Erik.
Legend (2011), by Marie Lu (series is Legend, Prodigy, Champion but this recommendation is only for Legend)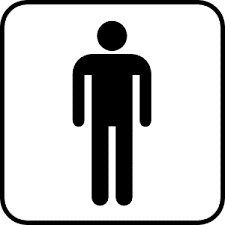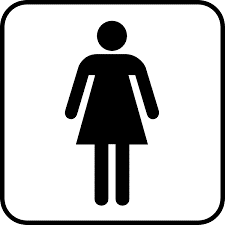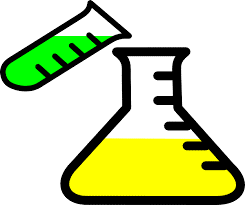 There are two point of view protagonists in this dystopian novel, a 15-year-old boy (Day) and a 15-year-old girl (June). Though the male character is strong, he's a teenage girl's idea of a boy (Day says of June: "Her sadness makes her impossibly beautiful, like snow blanketing a barren landscape."). Lu was very young when she started writing Legend, which may explain the perspective of her male characters. In general, girls will like this book better than boys. It does not rise to the level of The Hunger Games, Divergent, or The 5th Wave.
Divergent series (2011-2013), by Veronica Roth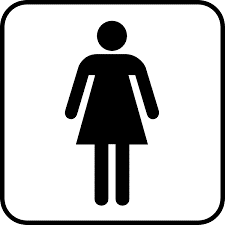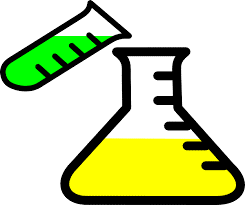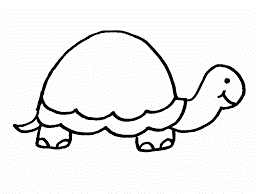 Boys will love these books, female protagonist and all. While I want my boys to find great books with male protagonists (because they relate more easily to them and I want to remove boundaries to a great reading experience), I do want them to read compelling female characters. My position isn't no female protagonists, it's go heavy on the male protagonists and choose your females carefully. Interestingly, Roth first wrote the Divergent story from the point of view of an 18-year-old boy (Tobias, a/k/a Four).
Divergent
Tris (16-year-old female protagonist) discovers secrets about her dystopian Chicago society.
Insurgent
Tris and her allies (including 18-year-old Four) fight corrupt leadership.
Allegiant
Tris and Four fight from outside the Chicago society. Ironically (for this site, where I recommend books for boys that have male protagonists), the third book in the series is a disappointment. My son enjoyed the first two books (exclusively Tris's point of view) but couldn't get into the third (introduced Four's point of view). I agree, the first two books are superior, for boys as well as girls. I recommend reading the first two, skipping the third.
Fifth Wave series (2013-2016), by Rick Yancy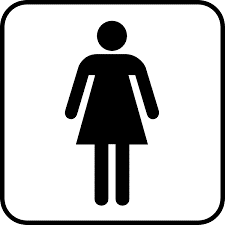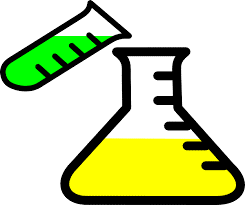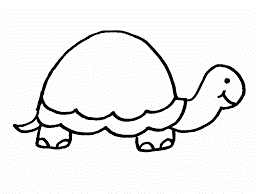 This trilogy follows 16-year-old Cassie as she battles the enemy in post-apocalyptic Ohio, with her allies including 18-year-olds Evan and Ben. Most of the trilogy is from Cassie's point of view, but Ben and Evan are strong enough characters to satisfy the finicky teen and preteen boy.
The 5th Wave
This book starts with four waves of destruction unleashed on Earth, which killed most of the human population. The military gathers teenage survivors and trains them to fight alien invaders in the 5th wave of the attack.
The Infinite Sea
This book follows a band of teenage fighters as they learn more about the war they are fighting.
The Last Star
Cassie, Ben and their band of fighters must save Evan, who was captured by the enemy, then fight the final battle with the alien invaders.
Bone Gap (2015), by Laura Ruby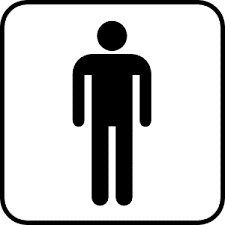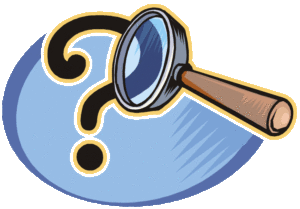 Magical story of teenage Finn, his older brother Sean, and the mysterious Roza, who appeared one day in their barn. When Roza disappears again and Finn is the only witness to the man who took her, Finn closes himself off before he starts to connect with the people around him, including a teenage beekeeper named Petey (Priscilla).
Last Bus to Everland (2019), by Sophie Cameron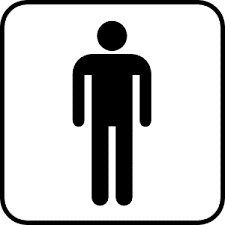 Fifteen-year-old Brody meets a boy named Nico, who invites him to a magic portal in his Scottish hometown that leads to a place Nico calls Everland. With elements of Peter Pan and the Chronicals of Narnia, Last Bus offers an accessible metaphor for the appeal of escapism of any kind, whether it be drugs, alcohol, or cultish groups. Ultimately, when Everland starts to close down and Nico chooses to stay forever, Brody must choose between his imperfect real life and family and the perfection of Everland, including his love for Nico.
Suggested Reading (2019), by Dave Connis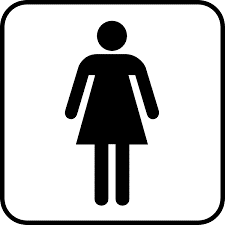 When her private school bans dozens of books, high school senior and library volunteer Clara starts an underground library with the books she was forced to pull from the shelves. There's a lot to reflect on here at the core—the value and influence of books, what makes an impactful piece of literature, and why quotes are compelling—and some authentic if shallow individual characters. Plus, the author does some interesting things mixing references to real and imagined works. I found his imagined quotes (the fictional Don't Tread on Me by Clara's fictional favorite author, Lukas Gebhardt) less compelling than references to the real thing. Many of Clara's favorites on the list of banned books can be found on this page, including: The Perks of Being a Wallflower, The Kite Runner, and The Hunger Games. I appreciated Clara's musings on standing for something rather than fighting against something, even though it got a bit preachy. And we know I love banned books.
Ready Player One (2011), by Ernest Kline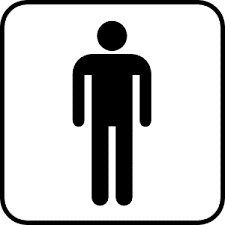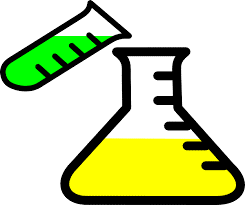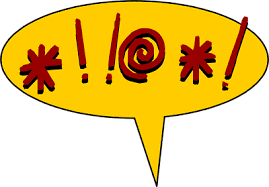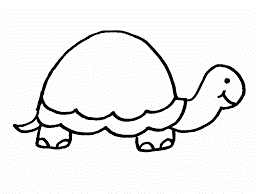 My older son loved this book and claims it as his favorite movie (his favorite book is 11/22/63 by Stephen King). In a dystopian future, everyone spends their free time in the OASIS, a virtual reality world and video game. 18-year-old Wade is an OASIS expert, a mega-fan who researches everything about the game and its creators. When one of the creators dies, Wade competes in a global contest to win ownership over the OASIS. Friendship and teamwork prevail over the corporate system.
Armada (2015), by Ernest Cline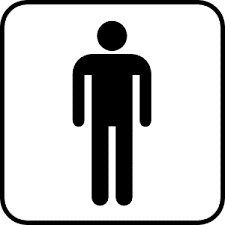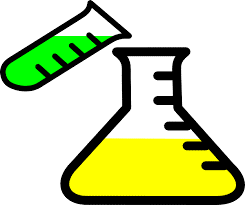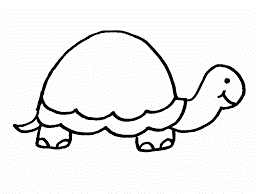 Armada is a stand-alone novel, not a sequel to the better-known Ready Player One. 18-year-old Zack is an expert video game player, who learns the games are training people to fight an eventual alien invasion. When the invasion begins, Zack must fight alongside his long-lost father.
Gone series (2008-2013), by Michael Grant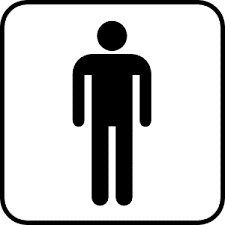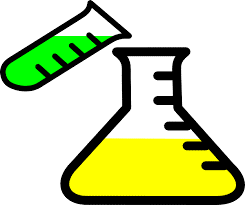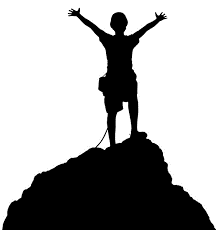 Gone is the perfect book for teenage boys, like Stephen King more accessible to a young adult audience. The lead protagonist in a diverse ensemble cast, Sam is 14 at the start of Gone and, significantly for the story, turns 15 during the first book (he's 16 by the end of the series). At the start of Gone, Sam's hometown is cut off from the world (à la King's Under the Dome) and everyone 15 and older disappears, leaving the children on their own. For better or worse, some of the children start developing powers.
I recommend this series for any teen who likes King's horror as well as science fiction, fantasy, and adventure. Series: Gone, Hunger, Lies, Plague, Fear, Light; Related Series isn't as good, but worth reading: Monster, Villain, Hero (November 5, 2019 release).
Opposite of Always (2019), by Justin A. Reynolds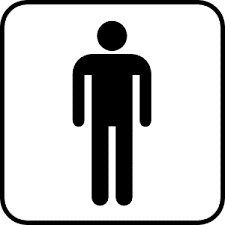 I love a good time travel book, especially the ones with an intriguing fresh take on the mechanics of time travel (like The Time Traveler's Wife, 11/22/63, Time and Again, and Timeline). This isn't one of those books, but I still love it. High school senior Jack Ellison King is a charming male protagonist with real depth. He's in love with one of his two best friends, Jillian, but she's dating the other best friend, Francisco. When Jack meets Kate, he finds reciprocated love. When Kate dies from sickle cell disease—every time she dies—Jack travels back to the moment they met, with a chance to do things differently.
Looking For Alaska (2005), by John Green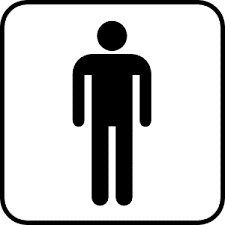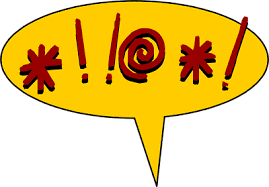 John Green's first novel, follows 16-year-old Miles when he leaves home for boarding school by his own choice. Miles, who has gone through life largely friendless, is paired with a roommate whose big personality is only matched by their friend, Alaska. This coming of age tale deals with edgier Young Adult topics, including cigarettes, alcohol, and sex, and deals with issues around death.
The Fault in our Stars (2012), by John Green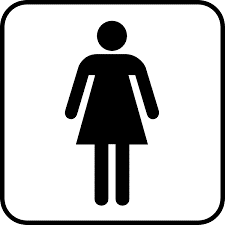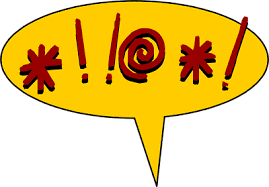 John Green's better-known novel follows 16-year-old Hazel in her fight against cancer, alongside 17-year-old Augustus. This story is better suited to girls, but it's so well written that I still include it in recommended reading for boys who enjoy a female protagonist and/or are avid readers who can risk trying a book they might not love.
An Abundance of Katherines (2006), by John Green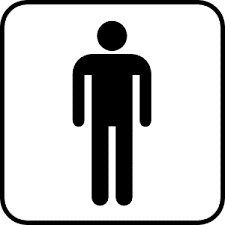 17-year-old Colin is (was?) a child prodigy who has only ever dated girls named Katherine. In a moment of personal crisis, Colin leaves his Chicago home for a road trip with his only friend, Hassan. While staying with a family in Tennessee, Colin starts working on a mathematical theorem intended to predict the fate of relationships. There's some cool math in this book—yes, I really think cool math is a thing.
Turtles All the Way Down (2017), by John Green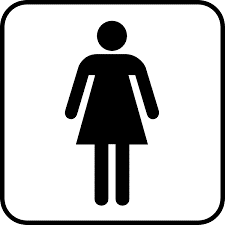 (Title is from a myth that the earth rests on the back of a turtle, that turtle on another turtle, ad infinitum "turtles all the way down.") 16-year-old Aza suffers OCD and anxiety and, a common theme in Green's books, she fears her flaws keep her from having meaningful relationships. Despite her seemingly endless efforts to put her neurosis between herself and others, she has several friends that stand with her.
The Rest of Us Just Live Here (2015), by Patrick Ness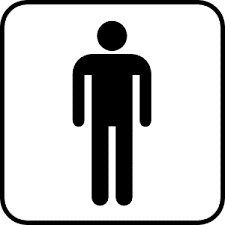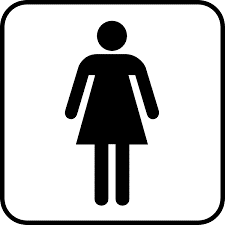 For anyone who wonders what everyone else is doing while characters in other books are fighting demons and vampires, this clever story combines slice-of-life teen drama against the background of an epic struggle to save the world. Quirky characters reminiscent of John Green (characters are OCD, anorexic, genius, and a gay linebacker) includes charming elements of magical realism like Bone Gap (one character—the gay linebacker—is part-god).
The Edge of Forever (2015), by Melissa E. Hurst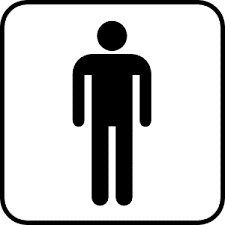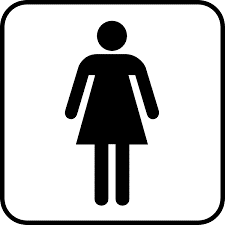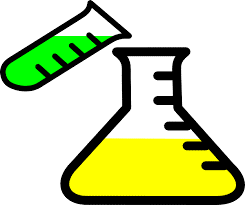 17-year-old Bridger lives in 2146, where he's a time traveler. 16-yer-old Alora lives in 2013, where she's begun having blackouts that end with her in another location. When Bridger goes looking for a missing girl in 2146, he's led to Alora in 2013. This isn't the best example of time travel imagined (a bit derivative of the genetic idea in The Time Traveler's Wife, and not as clever as Time and Again, both of which are excellent and original time travel stories), but I'm always on the lookout for someone to do it well in YA. This is a decent read, but I'm still looking. Second book in the series is On Through the Never.
Life as We Knew It (2006), by Susan Beth Pfeffer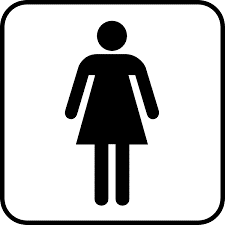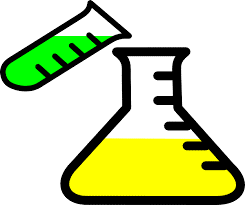 When an asteroid knocks the moon closer to Earth, it sets off a series of natural disasters that plunge the world into something like nuclear winter. With no power, no heat, and no water, day to day survival is all that matters. High school sophomore Miranda's journal entries tells the story of a year in the life of the end of the world. Companion novels (same premise, include The Dead and the Gone, This World We Live In, and The Shade of the Moon.
Arc of a Scythe Series (2016-2020), by Neil Schusterman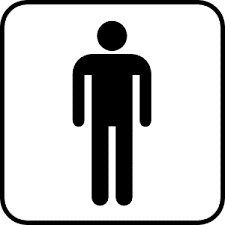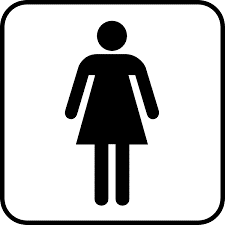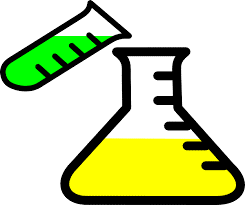 Scythe
Dystopian science fiction set in the distant future, where there is no natural death. Scythes have one job: to control human population by culling people they choose for death. 16-year-olds Citra and Rowan are chosen as apprentices by Scythe Faraday. They must learn together, then compete with one another to win the role of Scythe or face death by culling—at the hands of the other.
Thunderhead
The sequel to Sythe is named for the computer that achieved consciousness ("thunderhead" evolved from "the cloud") and solved all the world's ills, leading to immortality and the need for Scythes. The Thunderhead is powerless to intervene when the Scythedom is corrupted, but Citra and Rowan are not.
The Toll
The sequel to Thunderhead is named for the person the Thunderhead chose as savior when the Sythedom threatened to destroy humanity. Citra, Rowan and Scythe Faraday come together with the Toll in a final epic battle.
Unwind, by Neal Shusterman
16-year-old Conner is about to be unwound, or to become an Unwind (the terminology is a little confusing). It's what happens to teenagers who are unwanted in this near-future dystopia where abortion was abolished in exchange for a program of "unwinding" some 13 to 18-year-olds (typically the delinquents and wards of the state) to harvest their organs. The premise is obviously political, but the rest of the story isn't overtly so. Book one of the four-book series (UnWholly, UnSouled, UnDivided) focuses on Conner's efforts to escape his unwinding, alongside Risa and Lev, other teens designated for the same fate. This has some similarities to the Hunger Games series, but focuses more on the science fiction than dystopian fantasy.
Hunger Games series (2008-2020), by Suzanne Collins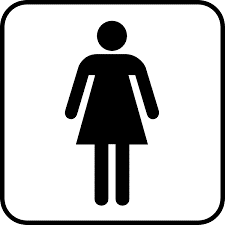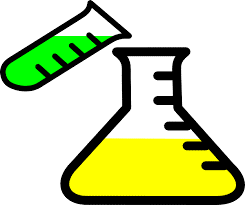 The dystopian science fiction series follows 16-year-old Katniss, who volunteers as a District tribute (contestant in an annual battle to death) to spare her younger sister. She inspires revolution and fights for the freedom of her people.
The Hunger Games
Katniss volunteers as a tribute and fights in the 74th annual Hunger Games, alongside 16-year-old Peeta.
Catching Fire
Katniss and Peeta return to fight in the 75th annual Hunger Games, a battle of champions.
Mockingjay
Katniss, Peeta and their allies fight the Capitol, the government that oppresses and enslaves District residents.
Mortal Instruments series (2007-2014), by Cassandra Clare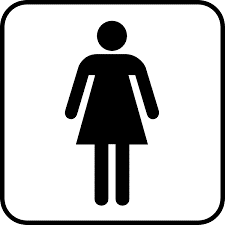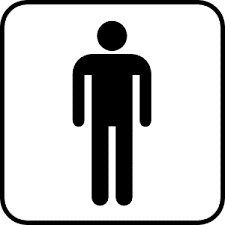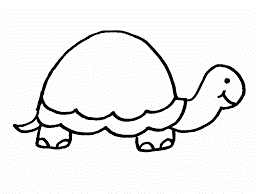 15-year-old (in the first book) Clary learns she is a Shadowhunter, possessing special powers and a responsibility to protect ordinary people ("mundies" for the mundane) from dark other-worldly forces. This is a good fantasy epic with strong male and female characters.
City of Bones, City of Ashes, City of Glass, City of Fallen Angels, City of Lost Souls, City of Heavenly Fire
Red Rising series (2014-2019), by Pierce Brown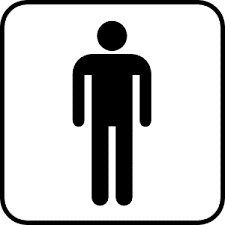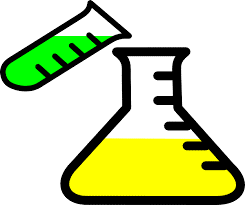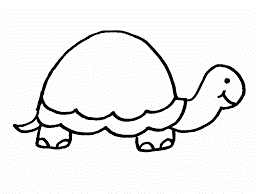 Classically books for boys—an intelligent and thoughtful male protagonist (16-year-old Darrow) fighting for himself and his people in a dystopian spacey world (the setting is our solar system, primarily Mars and Earth's moon). This series is very violent, similar to the Hunger Games series, but still suitable for teens. My son read these at ages 12-13, but that may be a bit young for most readers.
Red Rising
Darrow discovers his people (the "Reds") are being used as slave labor to power the world of the social elites ("Society"). People are classified based on race and live in a caste system, some aware and some unaware of the full scope of the world around them. Darrow infiltrates Society to fight from within, where we learn people are complicated—the good ones do bad things and the bad ones do good things.
Golden Son
Darrow continues his fight as one of the Society's elite warriors.
Morning Star
Darrow escapes capture and torture (and presumed death) and allies with someone close to the throne, leading to overthrow of Society government and ultimately to Darrow's family leadership.
Iron Gold
Ten years after Morning Star, Darrow's government is at war with the outer rim of the solar system. In a struggle for peace, Darrow is overthrown and escapes before he can be imprisoned. A new female protagonist is introduced (18-year-old Lyria) for a new Red perspective
Dark Age (released July 9, 2019)
Stardust (1997), by Neil Gaiman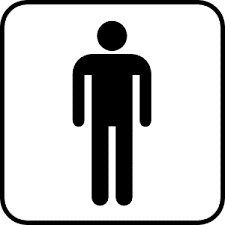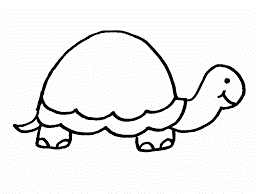 The magical adventure story of teenage Tristran, a misfit who doesn't know he's half-Faerie. Gaiman is a brilliant and prolific author who writes for all ages (Coraline is arguably Middle Grade). His enchanting YA titles (like The Ocean at the End of the Lane and Neverwhere) and YA-adult crossovers (like Stardust and The Graveyard Book) are as compelling as his adult titles (like American Gods). I recommend reading them in the order they appear in this recommendation, then keep going through his full list.
My Name is Memory (2010), by Ann Brashares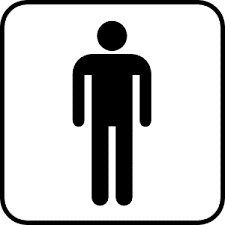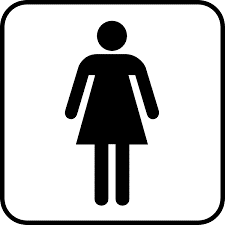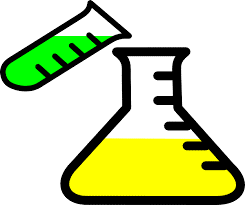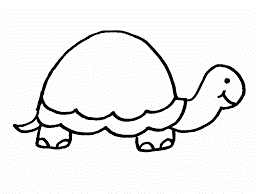 17-year-old Daniel is one of very few people who remember past lives. Daniel remembers in great detail, has stockpiled wealth for his future selves, and recognizes other souls he has known even though they have no recollection of their own prior lives. Seventeen-year-old Lucy was Sophia, the love of all Daniel's lives after they met in 541. Through 1500 years and dozens of lives, Daniel searched for Sophia. They meet again in 2004. Maybe they can be together in 2009.
The Loop (2020) and The Block (2021), by Jeremy Robert Johnson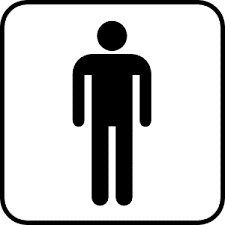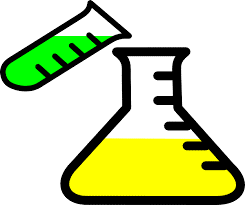 Sixteen-year-old Luka is imprisoned in The Loop, the juvenile detention center of the apocalyptic future. When the inmates find themselves immune from the illness causing people to kill one another, they must fight the computer-driven government for human survival. Reminiscent of Hunger Games.
Fire Keeper's Daughter (2021), by Angeline Boulley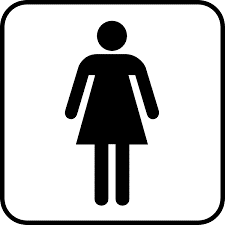 Daunis, an 18yo high school senior and former hockey star, is Ojibwe living in Michigan's upper peninsula. After her uncle dies, Daunis is drawn as an informant into the FBI's investigation into local drug trafficking. A well-told mystery that offers a glimpse into modern Ojibwe culture. The edgy story includes drugs, sex, and profanity.
The Quantum Weirdness of the Almost-Kiss (2020), by Amy Noelle Parks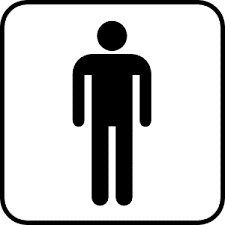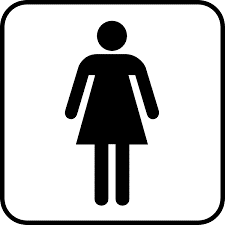 This smart rom-com will appeal to many boys. Alternating POV of 17yos Evie and Caleb as they navigate private boarding school, Evie's phobias, and whether their life-long friendship could be something more. An entertaining read that could give a teenager navigating friendships and crushes some hope and inspiration.
They Both Die at the End (2017), by Adam Silvera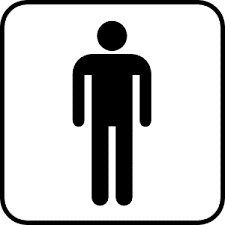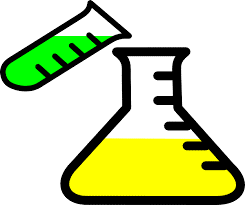 Teens Mateo and Rufus are both marked for death, having received the death call—a notice that this day will be their last. Matched by social media, they decide to spend their last day together. Each must resolve his own conflicts and regrets, but they also come together to find unexpected love before they each, indeed, die at the end.
Into the Heartless Wood (2021), by Joanna Ruth Meyer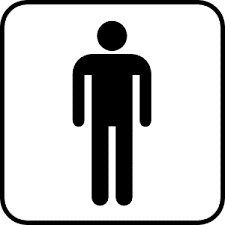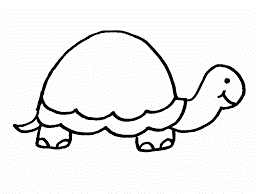 A magical tale reminiscent of Neil Gaiman's work, this is the story of 17yo Owen and Seren, a tree-siren whose mother, a witch, has enlisted to tempt humans into the woods and kill them. When Owen and Seren fall in love, they must defeat both the witch and the king whose cruelty turned her against humans.
The Last Confession of Autumn Casterly (2020), by Meredith Tate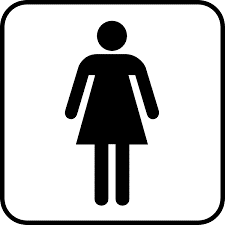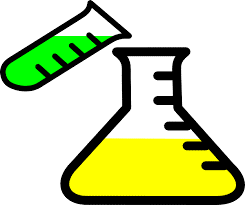 Ivy and her older sister Autumn couldn't be more different. They've drifted apart and Autumn has been getting into trouble and hanging with a bad crowd. When she's abducted and near death, she leaves her body and reaches out to Ivy for help. The charming cast of characters and tense mystery-thriller would be engaging for any reader, but some of the themes (drugs, sex, abuse) are intense.
The Summer of Everything (2020), by Julian Winters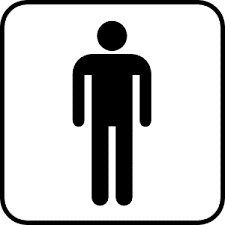 Wes is living the summer between high school and college with one thing in mind—his overwhelming crush on his best friend, Nico. This story has a diverse ensemble cast of charming characters, an indie bookstore, a '90s playlist, California vibes, and all the YA contemporary feels.
The Cousins (2020), by Karen McManus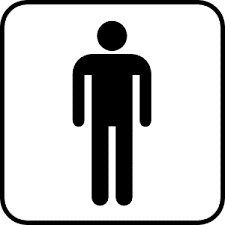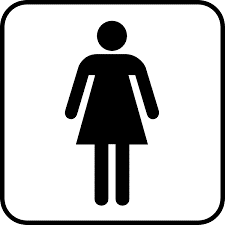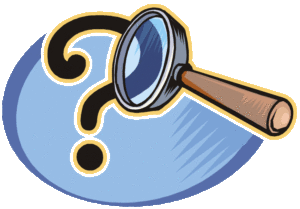 Teens Aubrey, Milly, and Jonah are estranged cousins, brought together for a summer at the family business—a resort run by their grandmother on fictional Gull Cove Island (think Martha's Vinyard). The story is told through the three cousins' POVs and it's a typically fun, twisty mystery-thriller from McManus.
The Absolutely True Diary of a Part-Time Indian (2007), by Sherman Alexie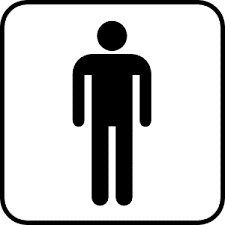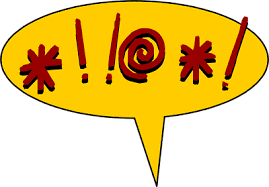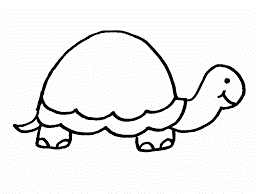 14-year-old Arnold (a/k/a Junior) lives on the Spokane Indian Reservation but attends public high school in a neighboring (white) town. Sometimes banned for its depiction of alcoholism, sexuality, profanity, and slurs. An excellent (but shallow) glimpse into Native American culture. Full disclosure: I'm a fan of banned books (the books that are banned, not banning them). For more reading, these are Arnold's favorite books in True Diary: The Grapes of Wrath, Catcher in the Rye, Fat Kid Rules the World, Tangerine, Freed, Catalyst, Invisible Man, Fools Crow, Jar of Fools.
The Perks of Being a Wallflower (1999), by Stephen Chbosky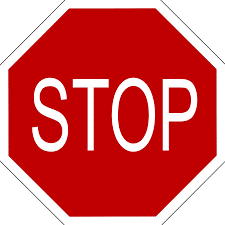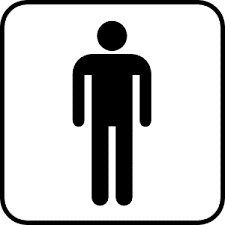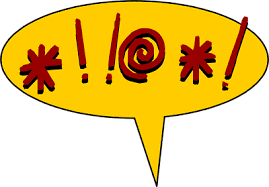 15-year-old Charlie is socially awkward, but thrives when he's befriended by quirky older teens, Patrick and Sam[antha]. Intense subject matter includes suicide, abusive relationships, sexuality, sexual abuse, and abortion.
Every Day (2012), by David Levithan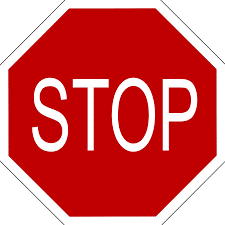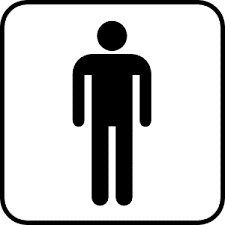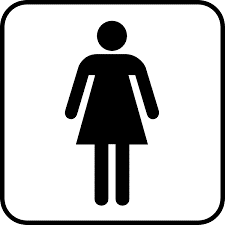 16-year-old "A" has no gender because A has no body. Every day, A inhabits a different body, always the same age but otherwise very different (male, female, gay, straight, transgender, obese, beautiful, mentally ill, drug-addicted). A falls in love with Rhiannon when A inhabits her boyfriend's body and seeks her out each day thereafter, in a new body.
Ship Breaker (2010), by Paolo Bacigalupi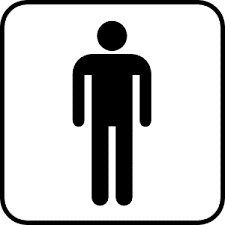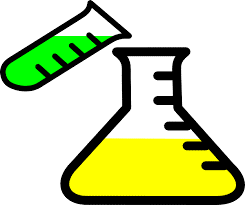 15-year-old Nailer works as a ship breaker, scavenging abandoned ships in a future world where coastal cities are flooded and resources are scarce. After a hurricane washes the ship of a wealthy and powerful family ashore, Nailer scavenges the ship and rescues a teenage survivor, Nita. Nailer escapes his work camp with Nita and sets out to get her safely home.
The Adoration of Jenna Fox (2008), by Mary E. Pearson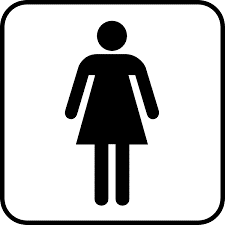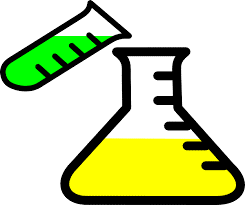 17-year-old Jenna Fox is only 10% Jenna Fox. The rest of her is bioengineered material and data uploaded to her five hundred billion neural computer chips, which float around her body and communicate with the small bits of what are truly Jenna [I'm shocked how many people think this is a spoiler, and I'm wondering how long it took them to figure it out?] This book explores bioethics and what happens when your parents would do anything to keep you alive.
Anna Dressed in Blood (2011), by Kendare Blake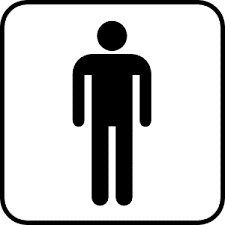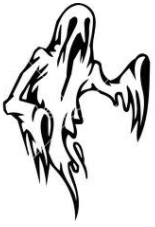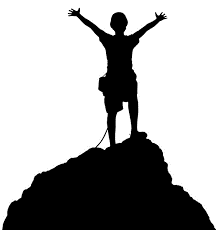 17-year-old Cas is a ghost hunter. He's also a male protagonist in a paranormal romance, which blew me away. But this isn't heavy on the romance between Cas and Anna (no spoiler to say she's a ghost), it's more of a paranormal adventure that sticks close to the standard fantasy genre. The two-book series includes Girl of Nightmares, also a recommended read for teen and preteen boys interested in the paranormal.
Half Life (2020), by Lilian Clark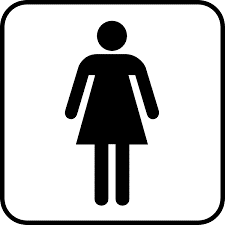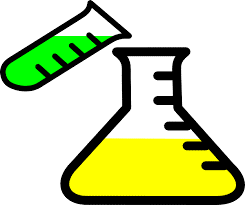 High school sophomore Lucille volunteers for a secret cloning experiment and spends the remainder of the book navigating the life of a high schooler alongside her clone, Lucy. I recommend this book for the smart hard science fiction, but it also offers an interesting look at how Lucille sees herself. When Lucy fits in with the same people Lucille thinks shun her, it is a good illustration of how we often project bad motives where none exist, and miss our own chances for happiness.
I am Number Four (2009), by Pittacus Lore (pseudonym of James Frey and Jobie Hughes)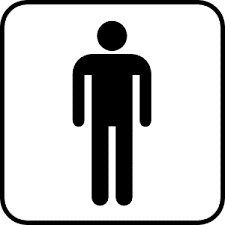 16-year-old Number Four, who goes by John Smith most of the book, is an alien sent to Earth to hide from enemy forces intent on exterminating his kind. First in the Lorian Legacy series: I Am Number Four, The Power of Six, The Rise of Nine, The Fall of Five, The Revenge of Seven, The Fate of Ten, United As One. I only read the first book. Author James Frey is famous for A Million Little Pieces, a "memoir" that turned out to be heavily fictionalized.
Beneath a Scarlet Sky (2017), by Mark T. Sullivan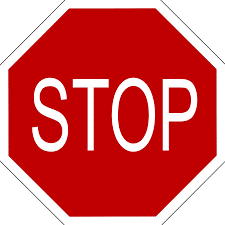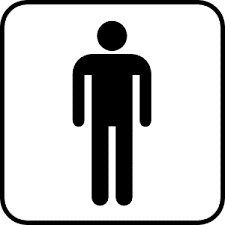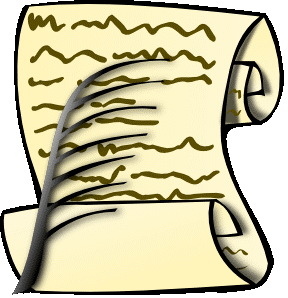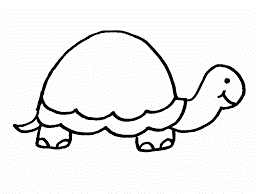 Based on the true story of 17-year-old Pino Lella, and his role in resisting Mussolini's fascist Italy during world War II. Pino helped Jews escape Italy for Switzerland, and he became personal driver (and spy) to a Nazi officer who reported directly to Hitler. Though based on a true story, this is categorized as fiction. It is a good transition between novels and non-fiction (on the way to The Boy on the Wooden Box and The Boys in the Boat)
One of Us is Lying (2017), by Karen M. McManus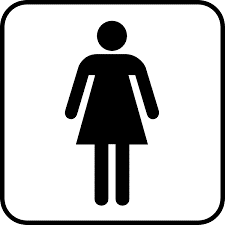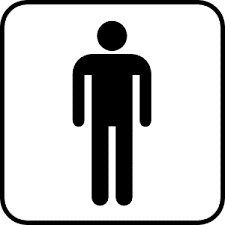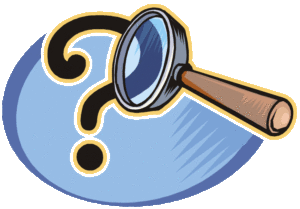 With its cast of teenage characters, this twisty thriller will suck in the teen reader. My then-13yo son eagerly awaited the release of the sequel, One of Us is Next (2020), also a recommended read.
Two Can Keep a Secret (2019), by Karen M. McManus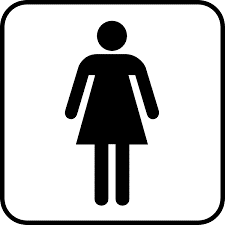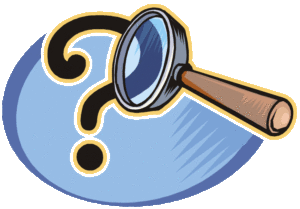 17-year-old Ellery and her twin brother Ezra move to their mom's hometown when she's forced into rehab. Living with their grandmother, they learn secrets of both family and town, and find themselves at the heart of a mysterious series of deaths.
Lovely Bones (2002), by Alice Sebold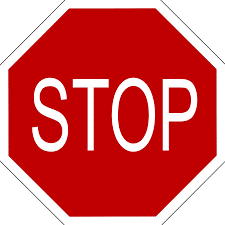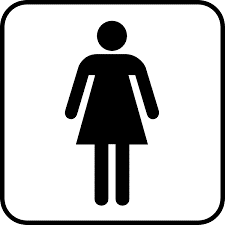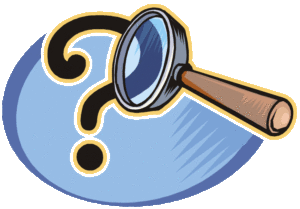 14-year-old Susie Salmon is raped and murdered by her neighbor at the beginning of this book, which is thereafter told from her (dead) point of view. Sub-genre of YA "afterlife fiction," where the tale is told from the POV of a non-living character.
The Graveyard Book (2008), by Neil Gaiman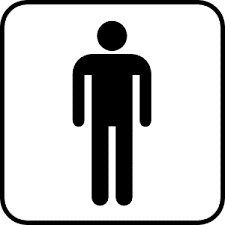 Enchanting story of Bod (short for Nobody), who wanders as a toddler into a graveyard after his family is killed and is adopted by the ghosts. A most unusual coming of age story (Bod is 15 at the end of the book), full of intrigue and mystery, suspense and some violence.
The Maze Runner (2009-2016), by James Dashner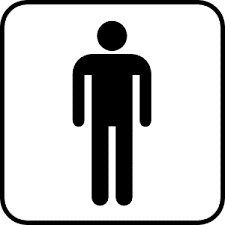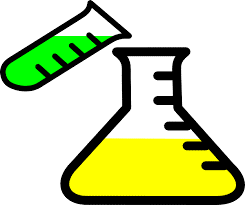 15-year-old Thomas finds himself in an encloses space called the Glade, which is surrounded by a giant maze. The Glade is inhabited only by teenage boys, who have been placed there by unknown people they call the Creators. Like a massive escape room, the boys (and a single girl who arrives after Thomas) must solve the puzzle to escape. First in the series: The Maze Runner, The Scorch Trials, The Death Cure, The Kill Order (prequel) and The Fever Code (prequel).
The Hate U Give (2017), by Angie Thomas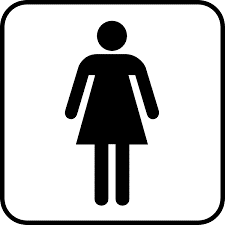 16-year-old Starr lives in a poor black neighborhood, but attends school with wealthy white kids. After she witnesses an (innocent black) childhood friend killed by a white police officer, she lives through the unraveling of her neighborhood as the community is consumed by rage. A real and sensitive look at cultural code switching across color lines.
I'm Not Dying with You Tonight (2019), by Gilly Segal and Kimberly Jones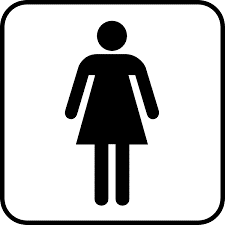 The story of Lena and Campbell (two female protagonists, told in alternating POV) who find themselves caught in a racially-fueled riot. A great example of a compelling story told around a moment small in time but huge in significance—the entire book takes place over about six hours. The two authors bring authenticity to two very different characters brought together by circumstances outside their control.
When the Sky Fell on Splendor (2019), by Emily Henry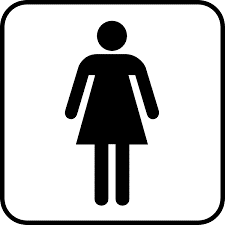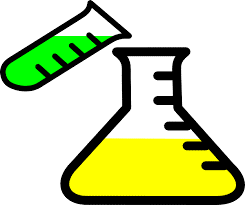 17-year-old Franny, one of a group of six teens who call themselves "The Ordinary," narrates the events that follow a mysterious meteor's landing in their small Ohio town. From unexplained powers to questionable helpers, the path leads to a bond with an unexpected friend.
The Culling (2013), by Steven dos Santos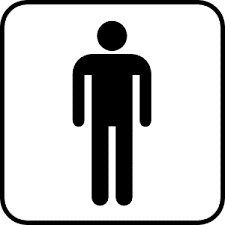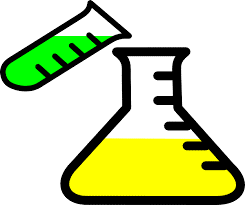 I'm recommending this as an entertaining read despite thin characters and an uninspired hole-ridden plot (I agree with almost everything in this very negative review, except I enjoyed the book), which combines aspects of Red Rising's Institute (my favorite part of that book) with The Hunger Games. I have mixed feelings that 16-year-old protagonist Lucky seems like he could have been written as a female character (with two male love interests) and simply swapped out to male (with two male love interests)—I love that sexuality is a non-issue in the story, but at the same time this seems to short-change the relationships of any depth or real complexity. I preferred the way sexuality was explored in Every Day or Last Bus to Everland.
Stronger, Faster, and More Beautiful (2008), by Arwen Elys Dayton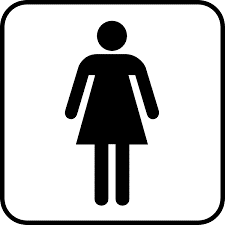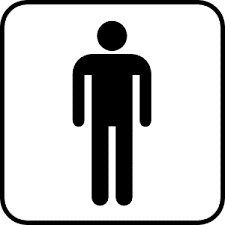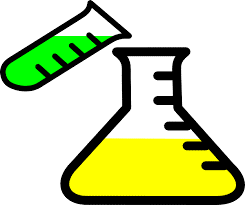 This is technically a collection of short stories (with a cast of teenage characters), but the stories are sufficiently connected by the common thread of a society "evolving" through human bioengineering, and the religious-turned-political-figure at the center of everything, that it reads like a novel. What begins with themes of hard science fiction (how does science change who we are?) evolves into more dystopian themes (what happens to people when scarcity and power are extreme?), but every part of the story has compelling and well-developed characters that drive the reader forward.
Nonfiction
The Boy on the Wooden Box (2013), by Leon Leyson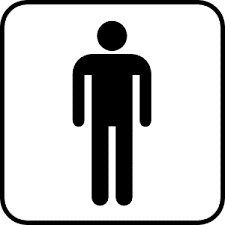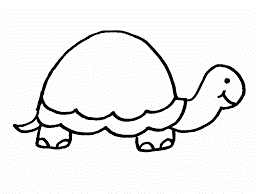 Memoir of 10-year-old Leon, a Holocaust survivor and one of the more than 1,000 Jews who worked in Oscar Schindler's factory. Subject matter is intense and at times too subtle for younger readers. In the end, Leon takes the citizens of Krakow, Poland to task for looking the other way when Jews were forced into ghettos. They said they "didn't know" what was happening. This point was too subtle for my son on his own (then 11) but it's an excellent opportunity to talk to kids about not looking the other way at the start of an injustice.
The Boys in the Boat (2013), by Daniel James Brown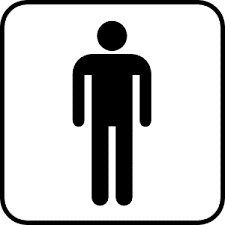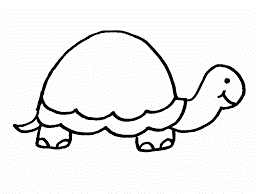 This story of the University of Washington rowing team that competed in the 1936 Olympics in Nazi Germany follows Joe Rantz from childhood through the Olympic games, a span of more than ten years.
Educated (2018), by Tara Westover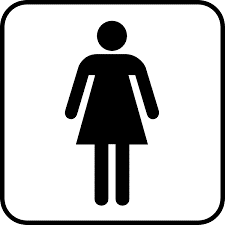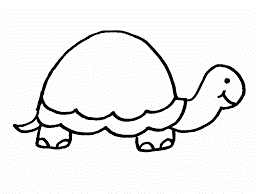 Acclaimed memoir of the author's youth in the Idaho mountains, with her survivalist family. Westover didn't attend school until she left home for college at age 17. Though she was never really home schooled, she taught herself to take the ACT college admission test. Based on her test scores and representation that she'd been home schooled, she was admitted to college. With grit and determination, she excelled in college and learned about a world that was kept hidden from her at home. A fascinating look at survivalist culture, abuse, and isolation, intense but suitable for older teens who have an interest in how others live.
Eruption: The Untold Story of Mount St. Helens (2016), by Steve Olson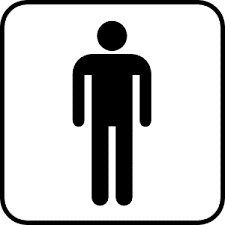 An excellent look at science and government, through the human lens of personal stories. Starting with the ominous rumbles of a previously dormant volcano and ending with botched interventions in reforestation (seeding yields fewer plants because seeds create a boom in the mouse population, which then eat the emerging seedlings when their enhanced food source disappears, who knew?), this book is a lesson in where humans fit in ecology. And it's a really good read.
Dead Wake: The Last Crossing of the Lusitania (2015), by Erik Larson


Excellent historical narrative non-fiction that explores the story of a civilian ship crossing the Atlantic (New York to Liverpool) at the height of Germany's WWII aggressions in the ocean. Dead Wake is told through the experiences of passengers on the Lusitania, the German U-boat that attacked it, and British intelligence that was stalking the U-boat. A compelling read for any teen boy interested in history and war.
Astrophysics for People in a Hurry (2017), by Neil deGrasse Tyson


I missed out on the fun of physics when I was in school. It was boring and it was hard, a killer combination. With the right teacher, physics is only hard in the fun way, and it's certainly not boring. Reading this book before being exposed to a physics class could make all the difference in the universe.
Grit (2016), by Angela Duckworth


I famously forced my then-11-year-old son to read this book because Duckworth was the keynote speaker at my company's annual conference, and I was bringing my family along for some fun in the Phoenix sun. He was too young, but I couldn't control the timing. He hated reading the book (probably just because I was making him), but he loved listening to the keynote (which exactly followed the book). Grit is about the power of passion and perseverance, a great lesson for teens who might not feel smart enough, strong enough, talented enough…
Outliers (2008), by Malcolm Gladwell


A good read about what goes into success. Includes an interesting (though disputed) look at the 10,000 rule–the idea that it takes 10,000 hours of experience/practice to become an expert at anything. Accurate or not, it's good context for a teen without any idea of what it means to work hard for a very long time.
Adult Novels
American Gods (2001), by Neil Gaiman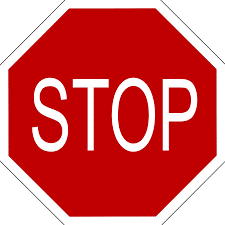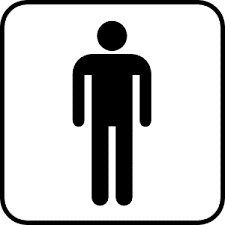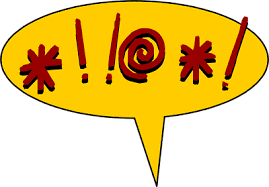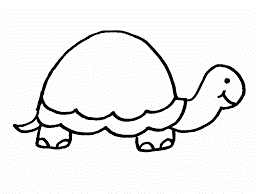 This adult title follows Shadow, a grown man who finds himself in the midst of a battle between Old Gods and New Gods. Gaiman is a brilliant and prolific author who writes for all ages (Coraline is arguably Middle Grade). His enchanting YA titles (like The Ocean at the End of the Lane and Neverwhere) and YA-adult crossovers (like Stardust and The Graveyard Book) are as compelling as his adult titles (like American Gods). I recommend reading them in the order they appear in this recommendation, then keep going through his full list.
11/22/63 (2011), by Stephen King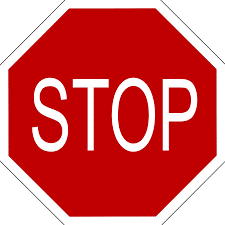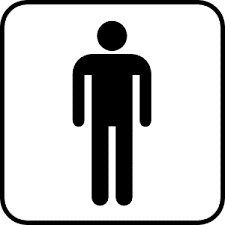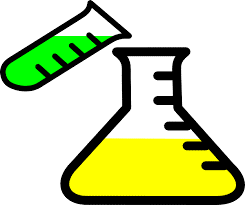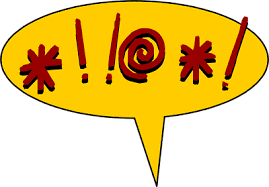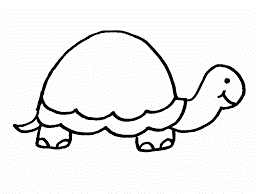 This is my favorite Stephen King book (and my son's favorite book of all time, so far), so it's my recommendation for where to start on King's extensive list of publications. Jack is a high school English teacher who finds a portal into 1958. Every time he passes through the portal, he arrives at exactly 11:58 a.m. on September 9, 1958. No matter how much time he spends in the past, when he returns exactly two minutes have gone by. Jack decides to go back and stop the Kennedy assassination, spending more than five years in the past where mysterious forces of time and fate work to stop his quest. (I just did a comfort re-read and I still love it.)
Watchers (1987), by Dean Koontz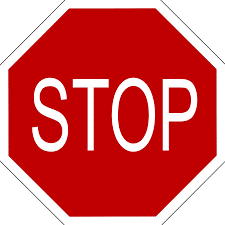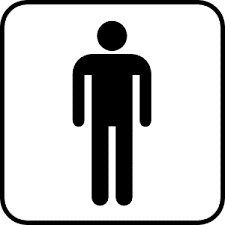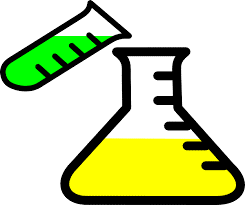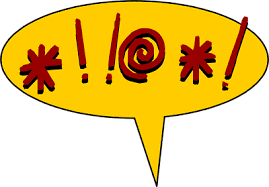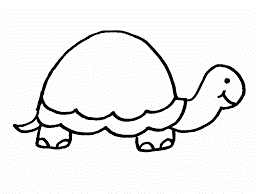 I read this in junior high (remember when middle school was junior high?) and loved it so much I took it to summer camp as a comfort re-read. My oldest son read it around the same age and also loved it. Travis, a former elite army operative, discovers a stray dog with seemingly magical intelligence, and they must join forces to fight the dog's nemesis, a monster created in the same lab as the dog. There's a sub-plot with some pretty disturbing violence, but I think it stops short of too far for mature teenagers.
Timeline (1999), by Michael Crichton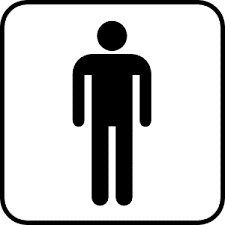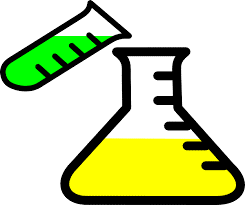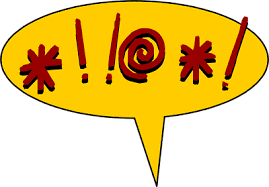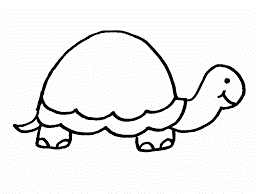 I'm recommending this because I'm so fond of it, but I admit it's a slow starter and my son couldn't get into it. I even told him he could skip the first section because it doesn't really matter (who am I??). The book follows a group of graduate students and their professor who find themselves stranded in 1357 France, on the eve of a battle for control of a castle. Other good Crichton titles for teens include The Andromeda Strain, Jurassic Park, and The Lost World. Other good time travel titles include Stephen King's 11/22/63, Audrey Niffenegger's The Time Traveler's Wife and Jack Finney's Time and Again.
The Martian (2011), by Andy Weir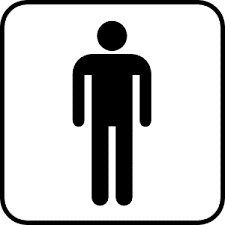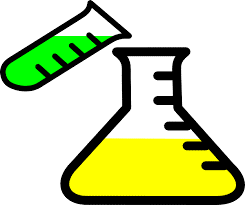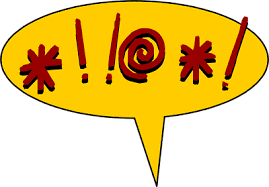 I love this book and adore profanity-spewing Mark, an astronaut stranded alone on Mars. This is for older teens, or teens with an interest in space travel and NASA.
Project Hail Mary (2021), by Andy Weir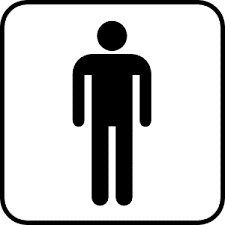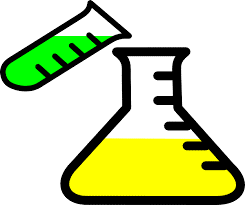 This may be my favorite book (a relief after 2017's Atemis disappointed) and I'm not one to have favorites. Ryland Grace is a middle school teacher sent to space to save the world from a microscopic invader that will destroy our sun. He meets Rocky, an alien even more lovable than E.T., and somehow this story is full of smart science fiction and delightfully charming scenes of suspense and problem solving.
The Kite Runner (2003), by Khaled Hosseini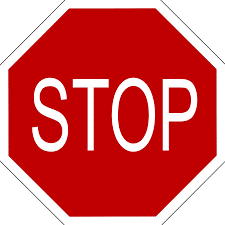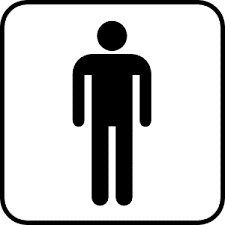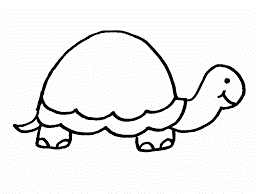 12-year-old Amir lives in Kabul, Afghanistan, in the 1970s. Amir's best friend Hassan is a servant, separated from Amir by class but intriguingly part of the family. The story follows Amir's relationship with Hassan through the years, ending in 2001. This is an exceptionally intense book, dealing with some of the worst things people do to one another. It is not for younger readers, but it is a compelling read for older teens who have a firm grasp on adult-level reading.